Interesting comic at XKCD about the disingenuous way in which news organisations report large numbers.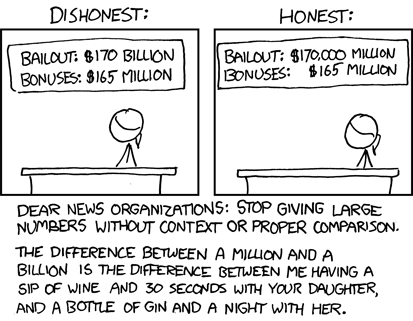 Human beings are terrible at dealing with numbers this big—a million really does feel nearly as big as a billion, even when we know how silly that is. Whether or not it is done deliberately, we are subject to manipulation because our brains have evolved to deal with relatively small numbers.
The lesson? Whenever large numbers (or relative risks) are reported do the sums instead of relying on your instincts.